We Just Got a Makeover. How Do You Like Us Now?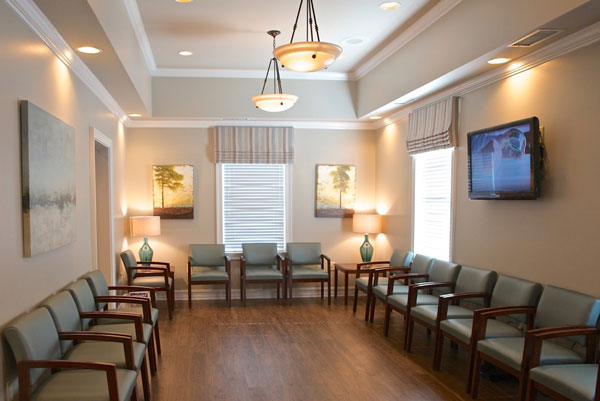 Lots of office improvements await you the next time you visit Whitney Orthodontics.
We recently completed weeks of painting, reconfiguring and rebranding (more on that soon), and we can't wait for you to see the finished product at your next appointment.
If you can believe it, this was our first major office renovation since Whitney Orthodontics moved to this location about 13 years ago.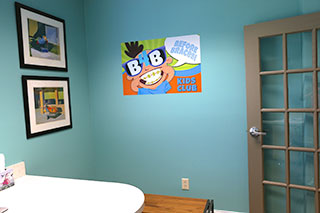 This renovation creates an entirely new experience for our patients. We created a special room for kids who are part of our B4B (Before Braces) recall club. We chose bright and colorful décor and even equipped the space with a little barber chair. This is where we see patients who are between treatment, or are not ready to start treatment yet. It gives them their own space while being monitored to determine the best time to begin orthodontic treatment.
Prior to the addition of this dedicated B4B space, patients in our recall program were seen in our open bay area.
"This new setup gives our B4B patients a more private appointment with more one-on-one attention," says Dr. Elaine Whitney.
Patients and parents also will notice this specialized attention in our staff. Along with the B4B room came the addition of a recall coordinator in June. Our coordinator is dedicated solely to our B4B patients.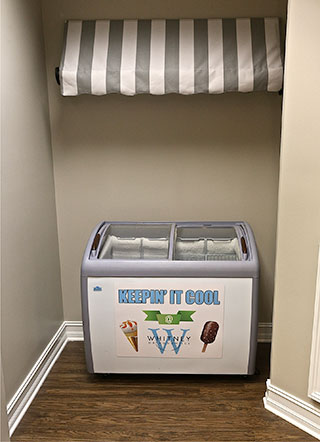 New wall colors in neutral, relaxing, sophisticated hues and a reconfigured reception area provide more seating and create an exciting new look in this area. Our financial coordinator also received a new office that's more private and cozy.
Our final touch arrived in July. It was the addition of a cute little awning over our ice cream cooler and new a new magnet for the front that matches our other renovations.
We're excited for you to see our improvements, and we hope you'll let us know what you think at your next visit!