The Benefits of Self-Ligating Braces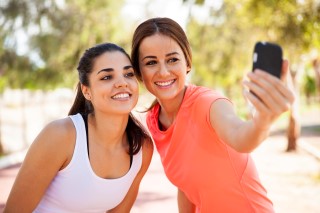 While the name might sound like something you'd hear in a sci-fi movie, self-ligating braces are an exceptionally innovative method of orthodontic treatment. And if you ask our Sugar Hill orthodontic patients, that's exactly what they expect from Dr. Elaine Whitney, Dr. James Whitney, and Dr. Tricia Robertson. We offer personalized treatments that deliver exceptional results. Learn more about self-ligating braces and find out if they're right for you or someone in your family.
Self-Ligating Braces 101
Self-ligating braces are one of the innovative options available at Whitney Orthodontics. To explain how they work, let's first discuss how traditional braces work. Brackets placed on teeth hold an archwire that's held in place with "ties." These ties control the tension of the wire. They're tightened to move the wire and facilitate tooth movement.
Self-ligating braces eliminate the need for ties. Instead, the specially made bracket holds the archwire in place by means of a clip built into the low-profile contour of the bracket. This lets the archwire move smoothly through the brackets to create efficient, comfortable tooth movement. And ideal tooth arrangement is what orthodontics is all about.
At Whitney Orthodontics, we offer metal brackets and ceramic ones to give you a choice in the appearance of your self-ligating braces.
Benefits of Self-Ligating Braces
The advantages of self-ligating braces include:
Fewer appointments needed to apply braces or to make adjustments
Increased comfort because of low-profile brackets and no ties
Efficient tooth movement for shorter treatment time
High-tech archwire design and creation
Find the Solution that Works for You
Call Whitney Orthodontics today to schedule an appointment and experience customized orthodontic care in Sugar Hill.